Corrosion Protection By Rubber Lining

General Industry has pioneered the Rubber Lining of Pipe spools, Scrubbers, Storage Tanks, Condensers, Hydrochloric acid, Sodium Hypochlorite, Sodium Hydroxide Road Tankers, Demineralization Vessels such as Anion, Cat-ion, mixed bed regeneration vessels, and a host of other critical process equipment which requires protection against corrosion and erosion with under Vacuum service in the chemical industry. We have a large 15,000 Sq meter insulated facility in Jubail Support Industrial Area in the Kingdom, catering to one of the World's Largest Petrochemical, Fertilizers and Phosphoric Acid facilities in the World.

To service this market General Industries has joined hands with European & North American, Rubber material suppliers, who are the world leaders in industrial corrosion protection systems.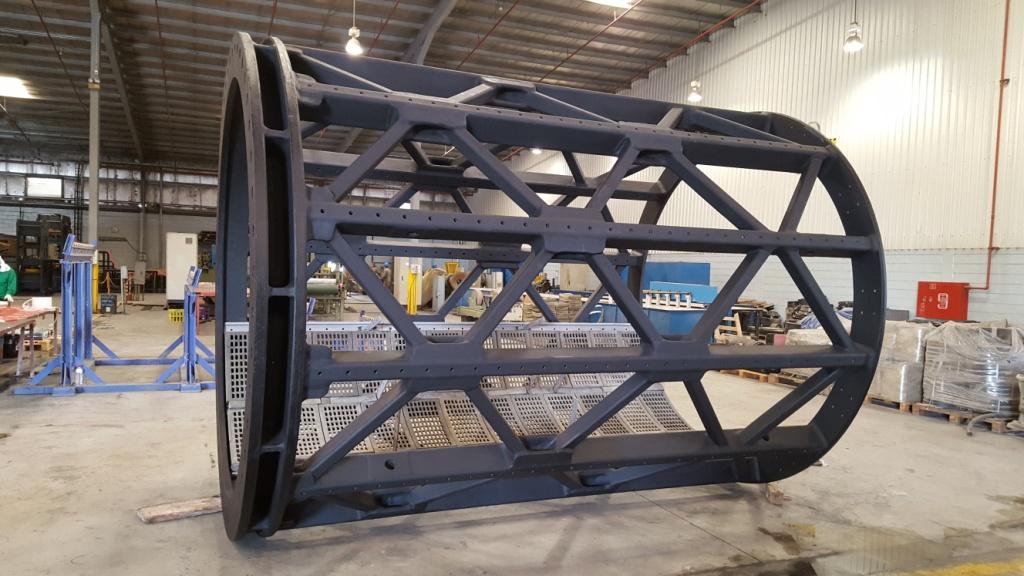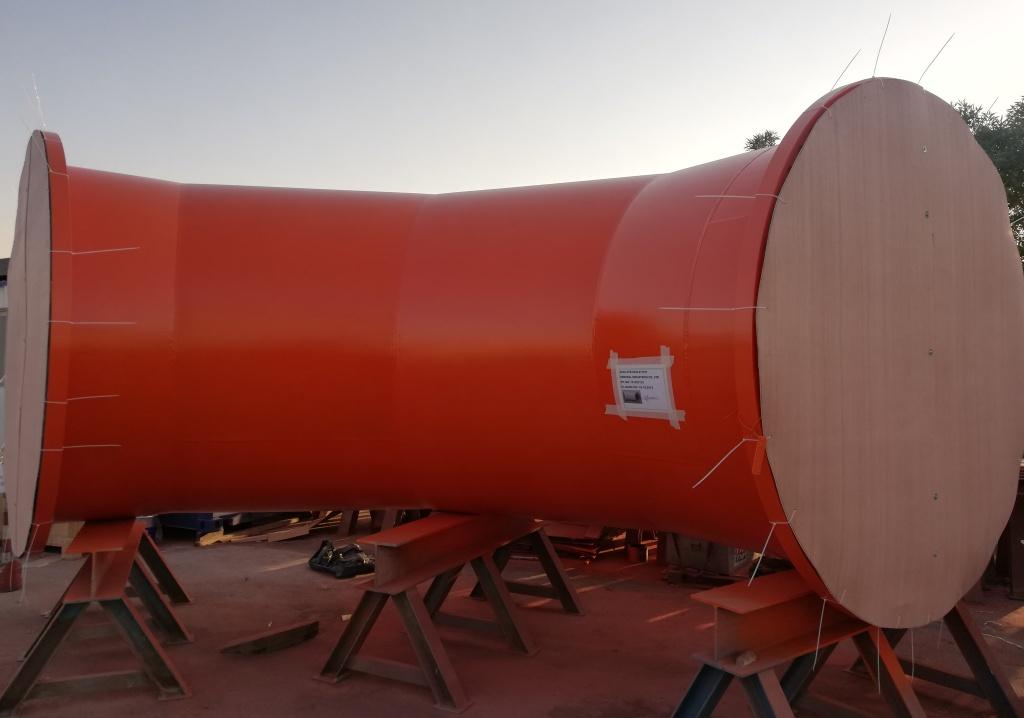 Their R&D has been launching several corrosion and erosion products successfully and set new standards in the industry. They are world leaders in wide spectrum of Rubber linings products with a track record of over 40 years, of successful product range for rubber Lining services.

Over the last 16 years GI has had the privilege to serve the industry with pioneered rubber materials to the full satisfaction of a host of our esteemed clients by completing over 250,000 Sq meter of Rubber Lining jobs for various projects in the Industry in Kingdom of Saudi Arabia.

We offer our Customers Rubber lining with various polymer such as Natural, Butyl, SBR, Neoprene, Poly-Isoprene, Nitrile, EPDM based Rubber protection on the internals of Chemical Equipment and Pipe Work.

Pre-vulcanized and self vulcanizing cold bonded soft rubber linings
Hard Rubber such as Ebonite, graphite grade pressure steam vulcanized in Autoclave and Exhaust Steam cured
On site application of cold bonded, self curing soft rubbers and steam assisted vulcanizing of both hard and soft rubber linings
Autoclave cured hard & soft rubber linings. (G.I premises)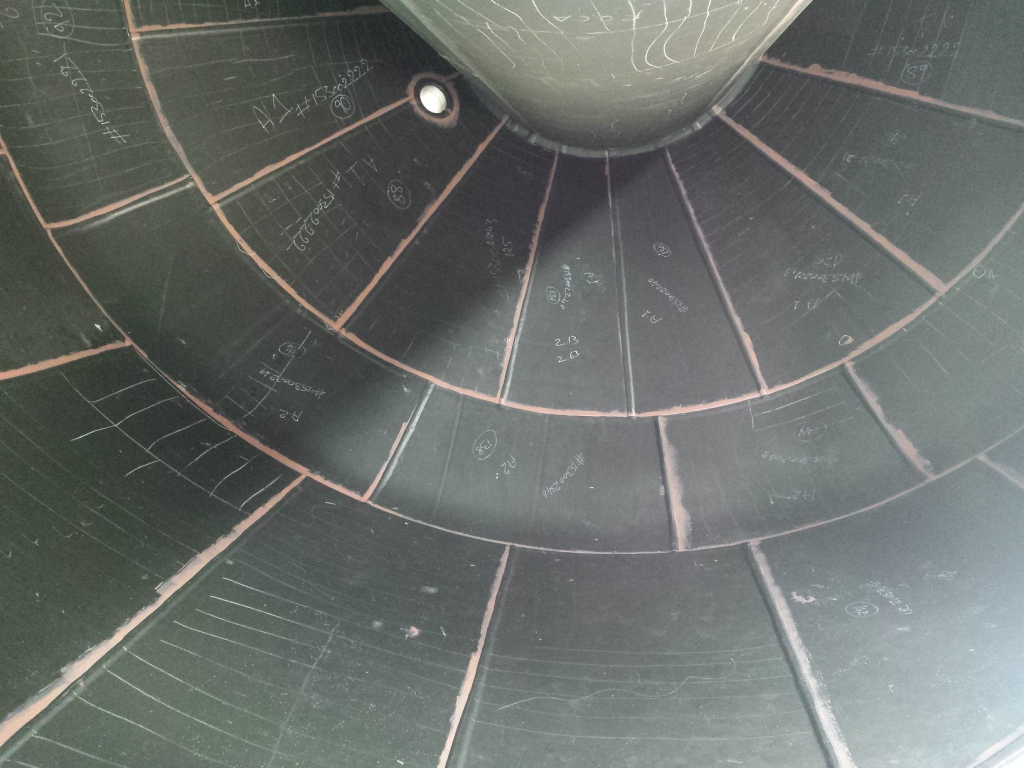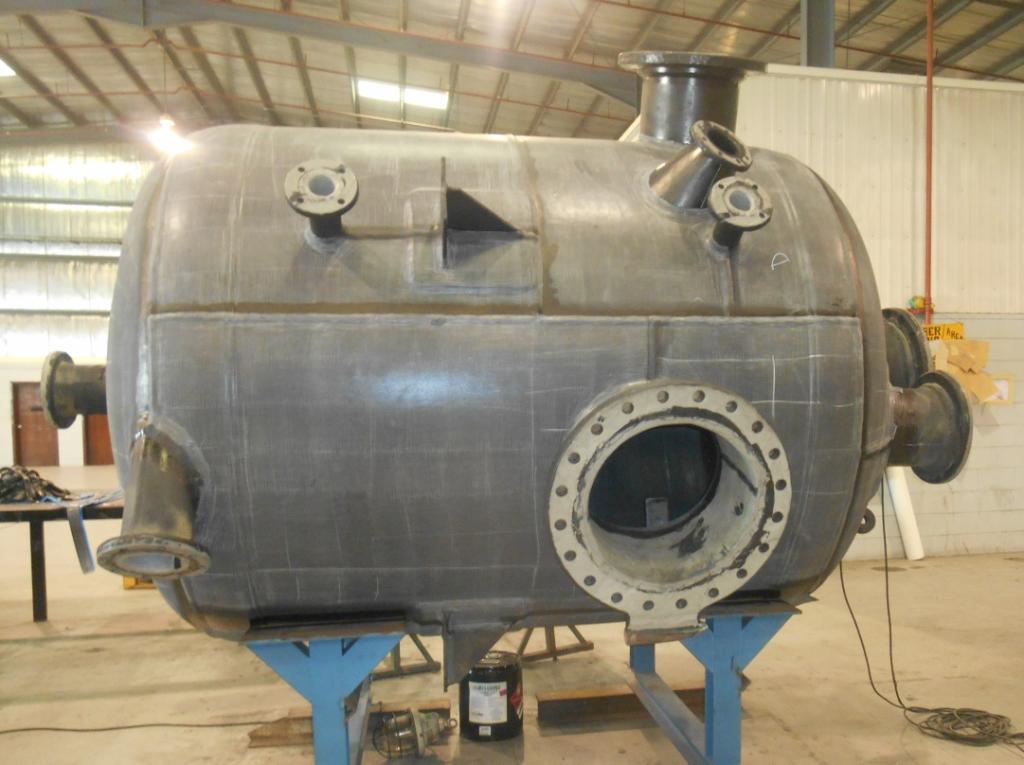 GI's Strength
State of the art Cold Room facility at our factory as well as portable Reefer Containers to store rubber materials/adhesives at low temperature to maintain the shelf life of materials, in factory and at remote project sites.
GI has invested in supporting equipment like scaffolding, air compressors, heavy duty industrial air conditioners, de-humidifiers, specialized blasting equipment and highly skilled manpower to offer our customer's a complete package solution.
Rubber Liners / applicators having more than 15 – 20 years hands on experience on rubber lining jobs; to ensure high quality workmanship and timely execution of projects.
Service / Project Management Team consists of dedicated personnel like Project Manager, Surveyors, QA / QC personnel's with more than 10 years of relevant experience to ensure smooth execution of project
State of the art Laboratory consisting of Rheometer, Tensile Testing Machine, Ageing Oven, DIN Abrasion tester, Shore 'A' & 'D' Hardness Tester, Spark Tester, Precision Spring Scale, Dial Thickness Gauge, , Magnetic Coating Thickness Gauge, to ensure product quality.