Conveyor Belt Services & Installation

General Industries believes that quality service and being the best at what we do will earn us our ultimate goal of customer satisfaction & loyalty. Today this belief combined with our passion has made us the best conveyor belt servicing and installation company in Saudi Arabia.

To ensure complete satisfaction of our customers, General Industries have tied up with the global leaders to avail the best service material. Our 24 x 7 on call service team is composed of highly trained technicians who perform Cold & Hot vulcanization joints both at site as well as in our factory with the most advanced tools and quipments. All our equipments goes through a rigorous certification & calibration process by 3rd party certification agency to ensure conformance to International Safety norms.

General Industries with its long experience offers a structured approach to undertake all types of turnkey installation, laying & commissioning of conveyor belts.

Projects are supported by Dedicated Projects Management Team with depth of experience and equipment to suit the requirement.

We provide comprehensive Conveyor Maintenance Services to ensure reliable and efficient plant operation by increasing equipment availability and reduced cost of maintenace through Condition Monitoring, Preventive and Periodic Conveyor Maintenance.

Conveyor Maintenance
GI offers you Peace of Mind & Efficiency

Installation of Conveyor Belt
Leader in belt splicing in Saudi Arabia

High splicing performance

Highly Experienced crew

On time performance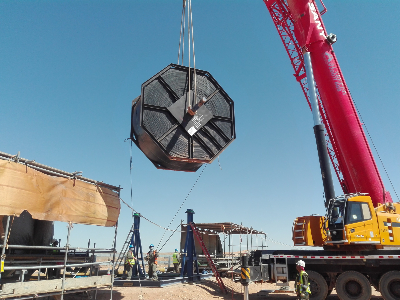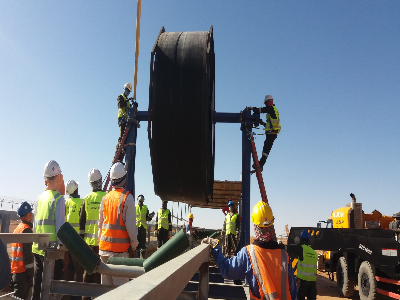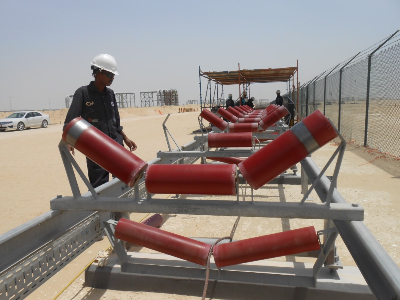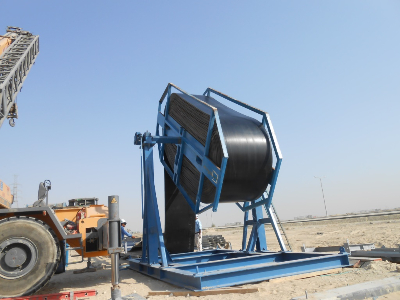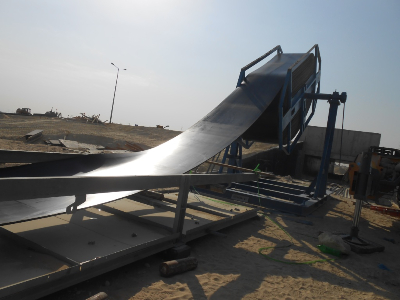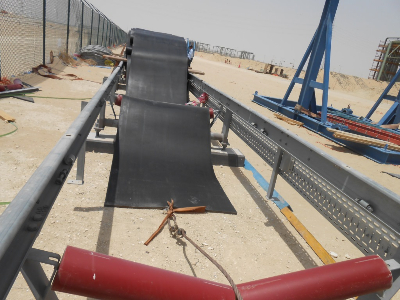 Splicing of Conveyor Belt
We ensure the best quality splicing by strictly maintaining the following attributes :

Splicing Material
Adhesive
Workmanship
Vulcanizing Parameters
GI is equipped with the latest generation Vulcanizing Machines from M/s Almex – Canada, with data logging features, where in the customer is provided with Time vs Temperature chart for any given splice joint done, to cross check and ensure the correct vulcanizing parameters have been met.

Project, Equipment & Manpower

Project

GI with its vast experience has now evolved into a full equipped service conveyor company offering complete installation of conveyor belt for any kind of Project jobs and daily maintenance needs.

List of successful projects can be seen in our gallery section.

Equipment
GI is equipped with the state of art machines and equipment as follows

Winch – 5 Ton to 25 Ton Pulling Load

Belt Stand – 5 Ton to 30 Ton

Motorized Belt Winders – upto 25 MT

State of the Art – Almex make Vulcanizing machine with the following salient features

Light & sturdy structure of extruded aluminum specially designed for quick and easy operation and to withstand harsh conditions at site.

Specially designed and patented flexible platen with air/water pressure bag system to cover to entire splice area and take the shape of the belt, to apply correct pressure on the belt.

Innovative "Silicone Element" fast heating system, with double wiring at the edges to give uniform heating over the entire splice area including the edges and minimize heat loss.

Highly sophisticated feedback enabled temperature control module T4P with +/- 3 degree Celsius accuracy with strategically embedded sensors in the platen ensures correct temperature monitoring in the splice area.

Custom "Extruded Plank" cooling system within platens, for fast water cooling cycle.

Manpower
GI boasts of its highly skilled & proficient belt service team, having experience over 15 years, in GCC environment.

Salient features

Experienced project managers with extensive worldwide experience to ensure on time project / job
completion.

Almex Institute certified Splicers.

Extensive experience in executing large scale projects like SATORP, Jubail; 54 Km of steel cord belt laying & 106 joints; YASREF – Techint, Yanbu, with a total of 50 nos joints; MWSPC – Turaif – OLC, 30 Km Steel Cord belt with 76 joints.

Proven methodology for installation of conveyor belt in long haul application, that ensures the desired profile of belt under dynamic conditions.

Impeccable workmanship of implementing the applicable splice protocol to ensure better dynamic splice efficiency.