Corrosion Protection By Coating

General Industries partners with world-class, market leading suppliers to provide most reliable coating and lining systems. We perform and supervise surface preparation and application of high integrity coatings on site.

Our solutions cover the oil & gas; petrochemical; offshore & marine; power and desalination; chemical and fertilizer; mining and minerals sectors. We guarantee a competitive and quality service for a wide range of products and applications.

General Industries uses the high quality materials and latest technologies related to coating industry consisting of Zinc, Epoxies, Enamels, Rubber, Polyester, Vinyl Ester, GRE, FRP & Cementitious & Intumescent Fire proofing materials.

The ISO 9001: 2015 certified factory is fully equipped with production & inspection equipment's to deliver quality to the customers.

Our highly trained teams of service personnel can adapt to different types of cleaning & coating techniques to carry out all kind of jobs in our factory as well as at customer sites.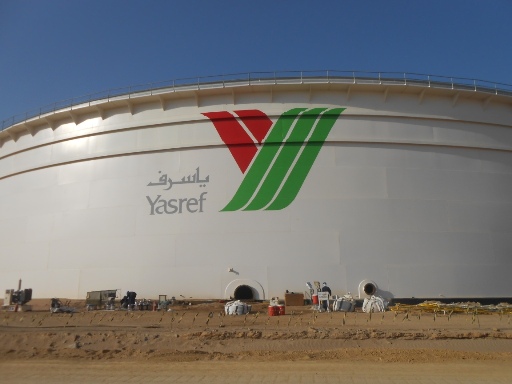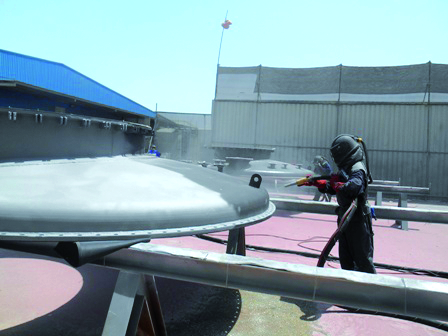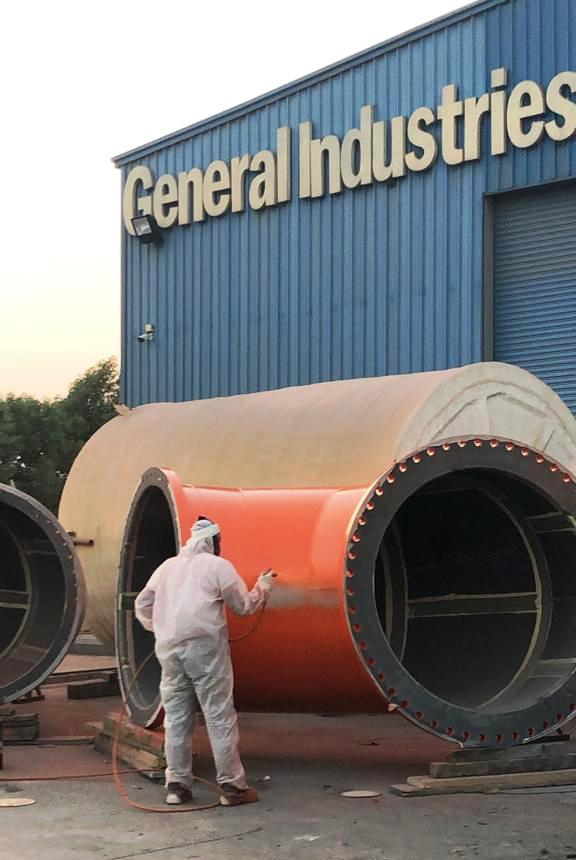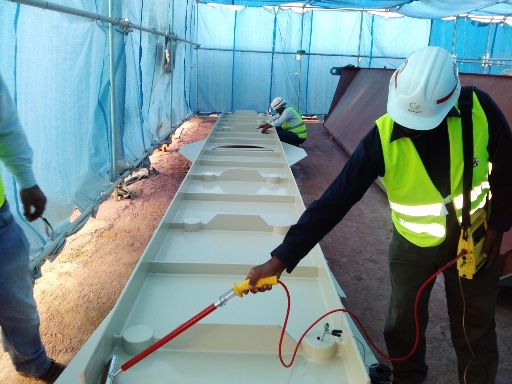 We specialize in following domain
Manual abrasive blast cleaning of tanks, vessels, pipes, structural steel, chimneys, chimney liners, flare stacks, boilers, columns, de – aerators, evaporators, Transmission towers and other industrial equipment's.
Wet abrasive blasting and vacuum blasting
Automatic blasting using wheelabrator machines with steel shots and chilled steel grit.
Application of coatings using airless spray pumps, conventional spray pumps, heated plural component spray pump, grover pump, hemo pumps, hopper guns and putzmister spray pumps.
Sand blasting to expose the aggregates, high pressure water jetting, concrete tank linings, above and underground pipeline coatings, floor coatings, removal of sludge, and water proofing.
Supply of manpower including supervisors and operators for sand blasting and coating equipment's.